Edward Kay
Screenwriter, Author & Showrunner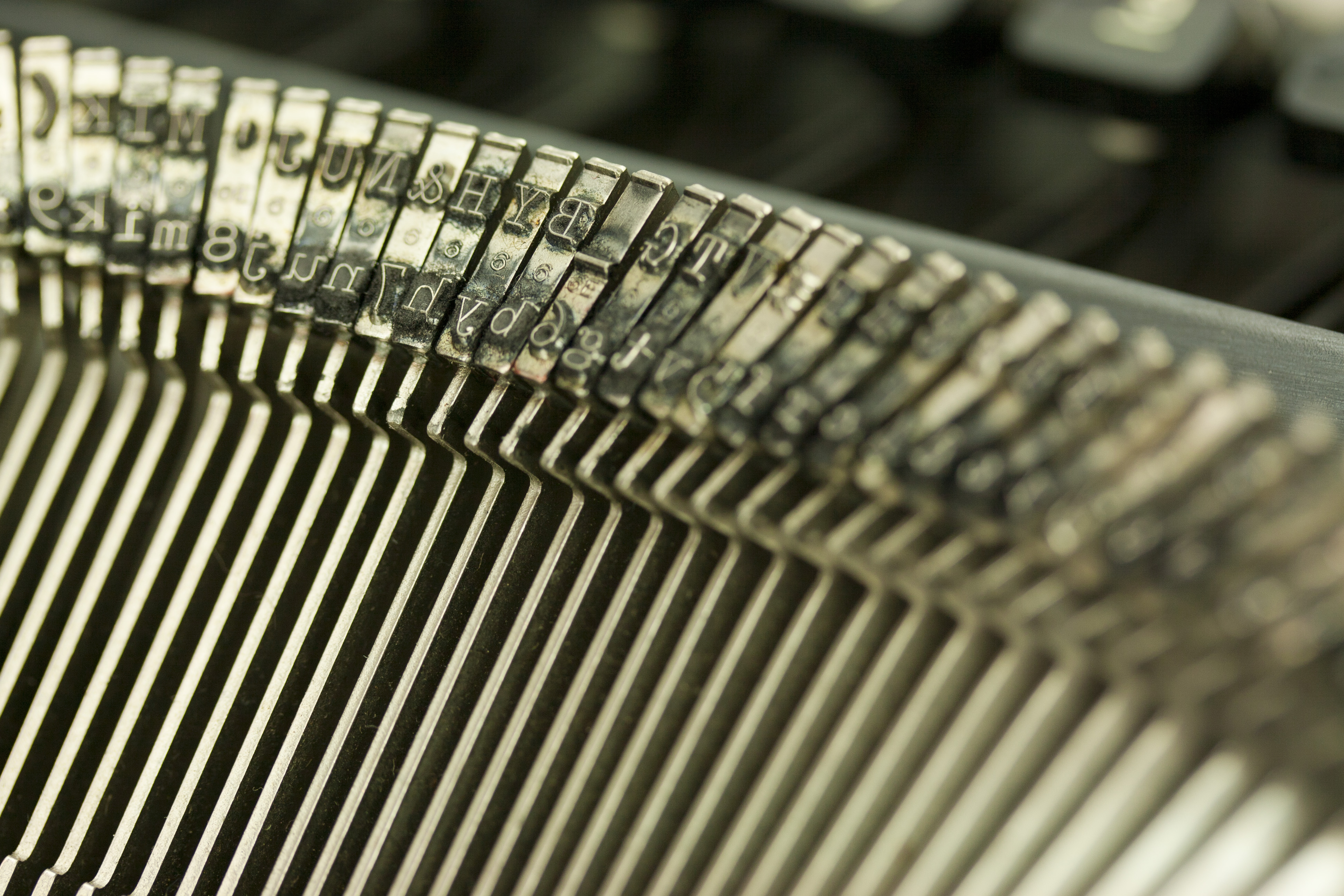 Hello, and welcome to my site! I'm an award-winning screenwriter, author, showrunner, and journalist. I love to tell stories, both fiction and non-fiction, because I think that narratives are profoundly important for helping us make sense of the world and our place in it, and to arrive at the truth. And besides, there are few things I enjoy as much as being entertained by a good story. They can spirit us away for a temporary holiday from reality, or introduce us to realities we wouldn't otherwise experience. I have eclectic tastes, which I love to explore through my writing and producing. Some of the topics that interest me the most are human behaviour, the environment, STEM and STEAM, nature, the Arts, science-fiction, history, and crime.
I work in television and film as well as in print. Each medium presents unique communication challenges and opportunities, and I enjoy them all.

Some of my career highlights include four years as a writer and producer on the hit satire series, This Hour Has 22 Minutes during its four most successful seasons. Later, I co-created the animated comedy Jimmy Two Shoes, for Teletoon, Disney XD and Cartoon Network. I also co-created, wrote and produced the award-winning science and nature series, Finding Stuff Out, for TVOKids and Knowledge Network. I was showrunner/head writer on all 50 episodes of Addison for CBC Kids. Animated comedies and action-comedies are one of my favourite things to write. Besides creating and developing series, I also do work for hire. You can find links to episodes of shows I've written at the bottom of the page.
I have had four novels published: STAR Academy and STAR Academy 2: Dark Secrets, Sink & Destroy: The Battle of the Atlantic, and most recently, a thriller entitled At Rope's End, featuring forensic psychologist James Verraday.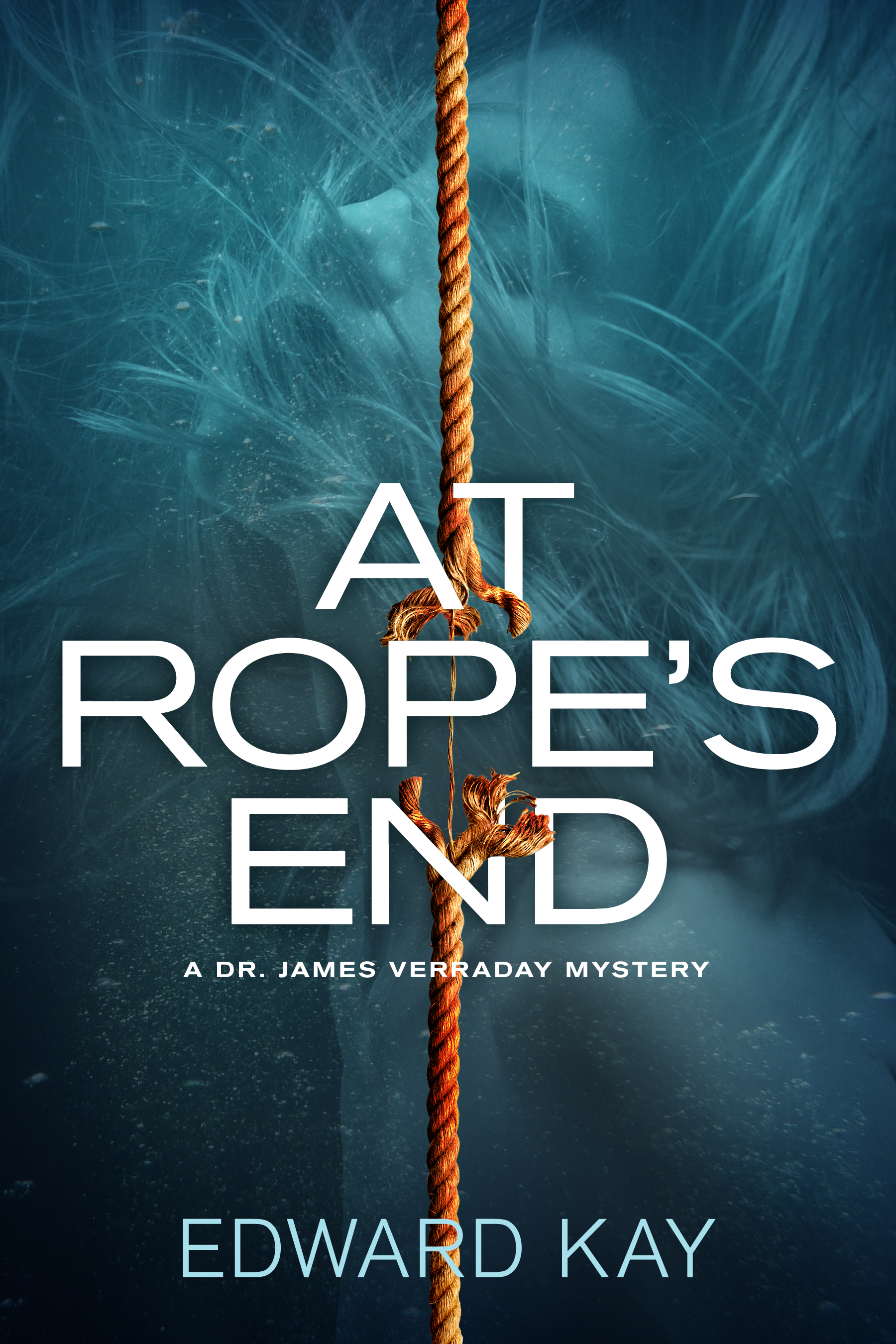 You can read an excerpt from At Rope's end, here, on Google Books.


STAR ACADEMY

My previous novels include STAR Academy, and the sequel, STAR Academy: Dark Secrets, published by Penguin Random House for middle-grade readers. They feature Amanda Forsythe, a resourceful and independent-minded 11-year-old who wins a scholarship to the STAR Academy, an elite boarding school with a simple but ambitious mandate: to cultivate the most creative minds and leaders of tomorrow in order to save planet Earth through innovative projects. After taking up residence at the remote, fortress-like Academy, Amanda settles into an exciting life of new friends and supportive teachers. That is, until she makes a disturbing discovery: the Academy is not what it seems! Against almost impossible odds, Amanda and her friends must find a way to escape the school and alert the world to what is really going on behinds its walls. You can read a review from the Globe & Mail here.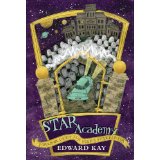 I also love science writing, and am the creator of the non-fiction STEM series for kids, Gross Science, published by Kids Can Press. You can find out more about the series on the Kids Can site by clicking here.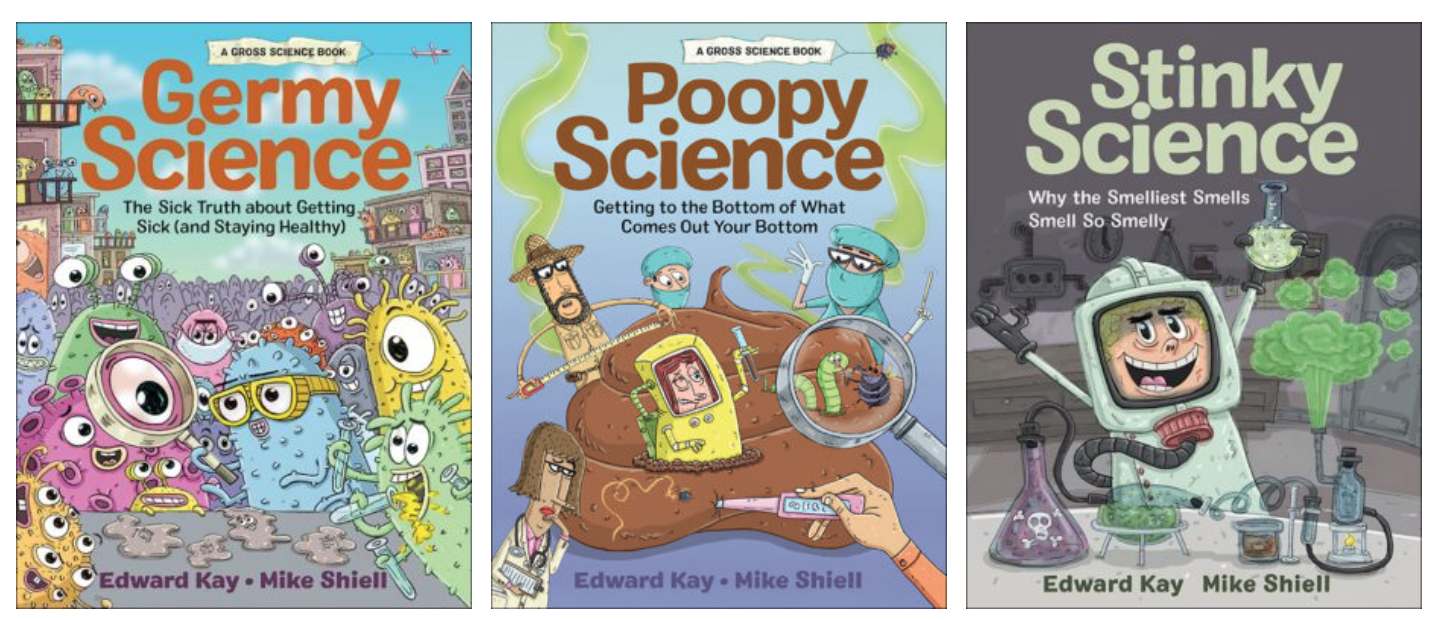 The reviews have been universally positive. In fact, I recently received my first-ever 5/5 review for Poopy Science, a book about crap. Just goes to show, life is full of ironies. You can read some of the reviews below.
Read about Stinky Science (2019) here on Kirkus Reviews. Here's a link to a review of Germy Science (2021). You can check out a review of the newest book in the series, Poopy Science (2022) by clicking here.
The first book in the series, Stinky Science, is currently in production with Shaftesbury Films under the series title What the Stink.
Some of the other science areas I am currently researching for upcoming books include food and nutrition, and emotional well-being.

Ghost stories and horror films are another big love of mine. I have created a YouTube channel, Otherworld, where I have created audio versions of my supernatural stories, such as Abaddon and Ghost Walk, produced by the fabulously talented Emmy-winning composer, producer, arranger, and voice actor Anthony Vanderburgh.
If you enjoy getting spooked by ghosts, creepy spaces, and terrifying sleight of hand... well, then you've come to the right place. To meet your tour guide, just click right here.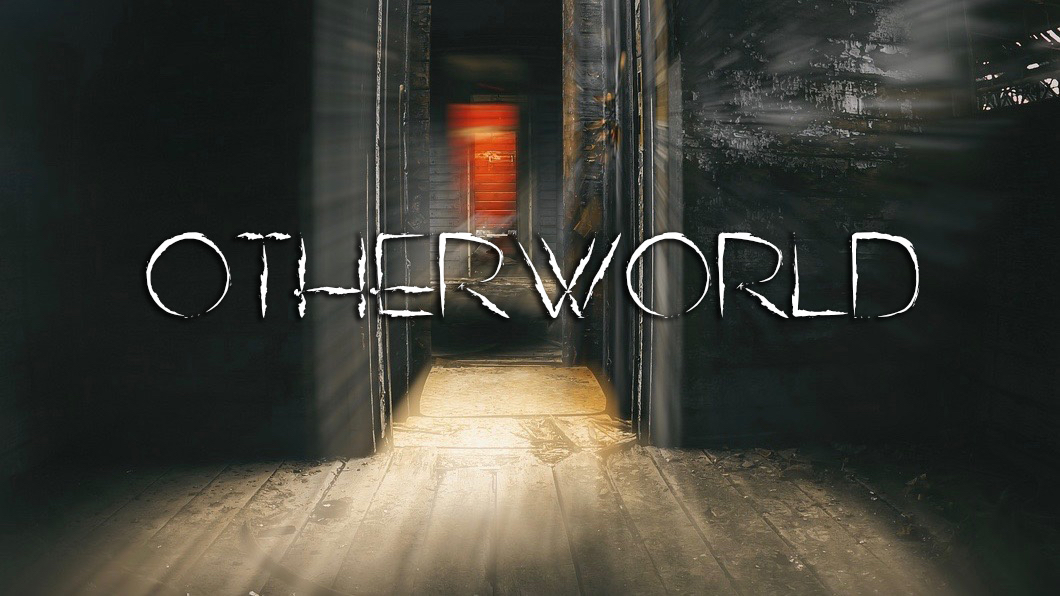 WHAT'S NEW?
Glad you asked. My newest project is a YA novel that I'm writing with my trans-male teenage son, Mikhael, a thriller entitled Our Little Secret. It's about three high school friends who are forced into a chilling situation involving murder and blackmail. It's the first novel that Mikhael and I have written together, and I'm extremely excited about it! We're currently polishing the first draft and it will soon be going out to publishers through our agent for books, Amy Tompkins at Transatlantic Agency.

Another new project is a horror film entitled The Bone Forest. I am about to start pitching it. I think it's the most terrifying thing I've ever written. But in the meantime, here's some concept art: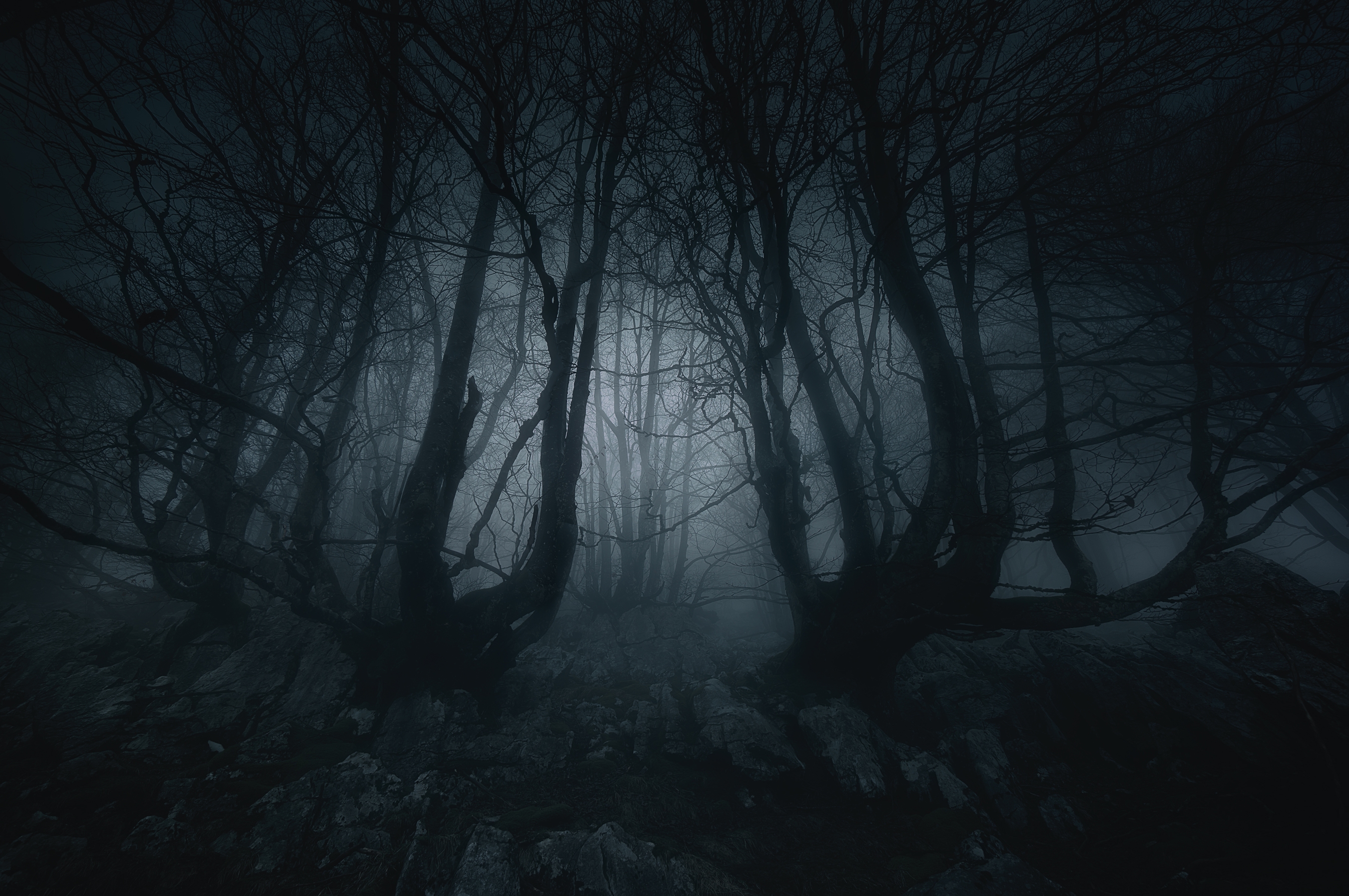 If you'd like to read the screenplay, please get in touch with my television and film agent, Glenn Cockburn at Meridian Artists, whose co-ordinates are in the contact list below.

I recently completed my first interactive gaming narrative using Twine. I based it on Sink and Destroy, an historical novel I wrote for Scholastic, about the Battle of the Atlantic during World War 2. If you'd like to check out the Twine version, click here.

I also enjoy magazine writing and editing. Here's a recent piece that I did for Toronto Life, about celebrity chef Greg Couillard and his struggles with addiction.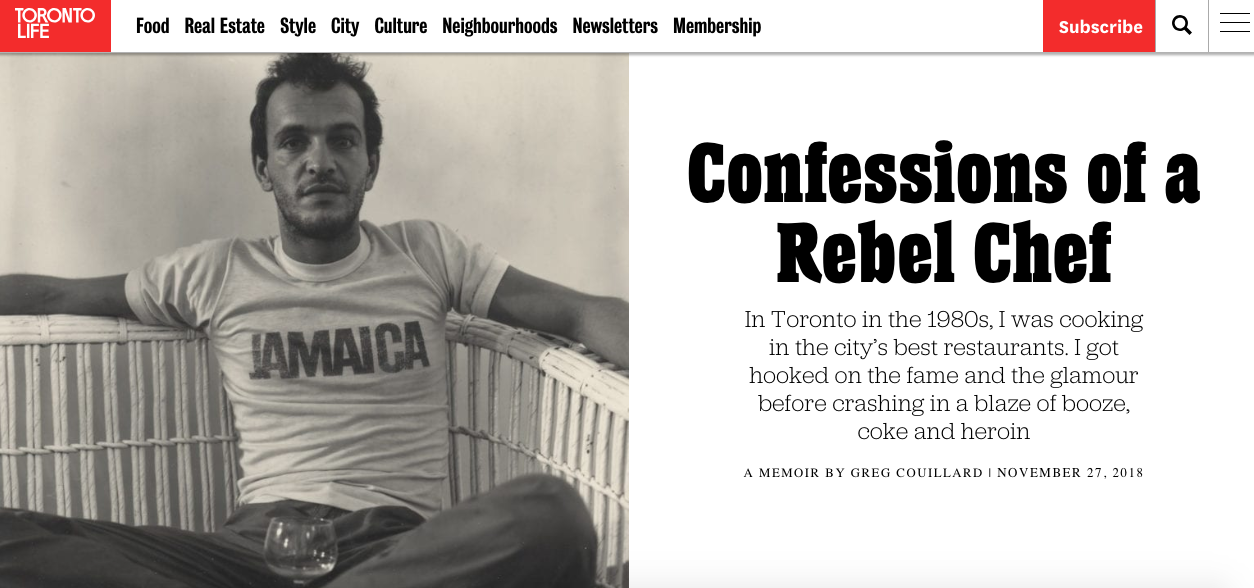 Greg was charming, funny, and incredibly forthright about his struggles. You can read the full interview here.


PERSONAL APPEARANCES

One of the things I love to do the most is classroom appearances, talking about the writing life, as well as my books for kids, which cover science, history, science fiction, and comedy. If you are a teacher or librarian and would like to book me in for a presentation or workshop, you can do by clicking through to the link at Authors Booking Service.

That's an overview of me and my work. If you'd like to do a project with me, here's the contact information for my representatives:



Television and film: Glenn Cockburn at Meridian Artists. 310-479-2777 (Los Angeles) and 416-961-2777 (Toronto).


Literary: Transatlantic Agency. Samantha Haywood (adult fiction), Amy Tompkins (Children's and YA). 416-488-9214.


I also do freelance articles, editing and explainers for projects I find interesting and live appearances. If you'd like to contact me about that, you can do so directly at: edward@edwardkay.com

Below are links to various projects and pages where you can see or read my work and find out more:

Imdb listing: https://www.imdb.com/name/nm0996116/
You'll find me here on LinkedIn.
I Dare You (a short film I wrote that was screened at the Cannes Film Festival by Telefilm).
Here's an episode I wrote for League of Super Evil, entitled All You Can Eat.
Another of my faves was Atomic Betty. Here's one of my episodes, Winter Carnival, featuring two of the characters I created for the series, Iciclia and Dingleberry.
Here's a link to one of my episodes of Addison, The Musical Mystery. I co-developed and produced the series, and also wrote 20+ episodes as well as contributing lyrics and music to the theme song.